Hobby Shops in Hawaii-Part I
Weller's Hobbycraft, Kailua, O'ahu
The Series
This is the first in a series of Hobby Shops in Hawaii. This is a series of articles showing visitors to Hawaii where models may be found.
Weller's Hobbycraft
Address

767 Kailua Road

Kailua, Hawaii 96734

(808)-262-0211

Hours of operation

Monday to Friday 10:00 A.M. to 6:00 P.M.

Saturday 10:00A.M. to 5:00 P.M.

Sunday 12:00 A.M. to 2:00 P.M.
This shop is one of the icons on the Windward side of O'ahu. It has been around a number of years and is currently run by Tom Weller. The store was started by his father X years ago. He has always provided modellers a steady diet of kits, tools, books and decals. They have a large and complete selection of tools and are the only place where Humbrol paint is available. Likewise, Wellers has a large stock of the latest Hasegawa kits in 1/72 scale.
Wellers has, along with the kits, craft items. This allows you to look at the kits while your significant other shops for craft items. Modellers can also use a lot of these craft items. The pine wood plaques are great for making bases for your kits and the oil paints are useful for painting the faces on your figures.
How to get there
It's very easy to get to Wellers from Honolulu. By bus, catch the #56 Kailua - Kaneohe route or #57 Kailua-Sea Life Park Route from Ala Moana and get off right in front of the shop. It takes about an hour to get there from Ala Moana, but the scenery from the bus makes the trip fly by.
By car, get on the Pali Highway heading North, go over the Koolau Mountan range and keep going until the road becomes Kailua Road and you see a sign welcoming you to Kailua on the left. Weller's Hobby Craft is on the right. The entrance to the free parking is the little driveway just past the bus stop.
This is the view of the shop from the road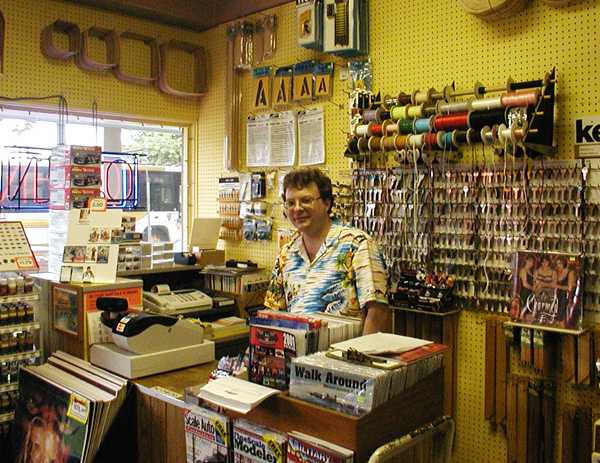 Here's Tom manning the cashier. He also does keys and sells trading cards.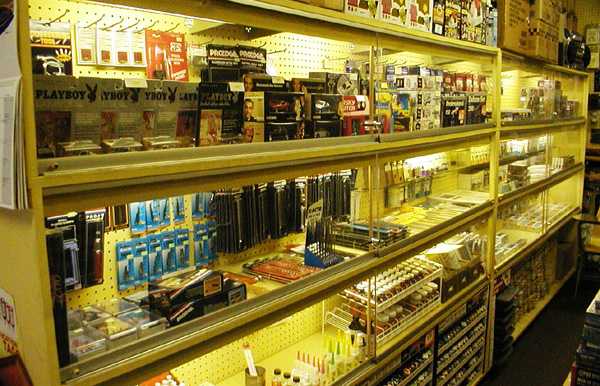 Tools ands decals. At the bottom you can see the only Humbrol rack in Hawaii.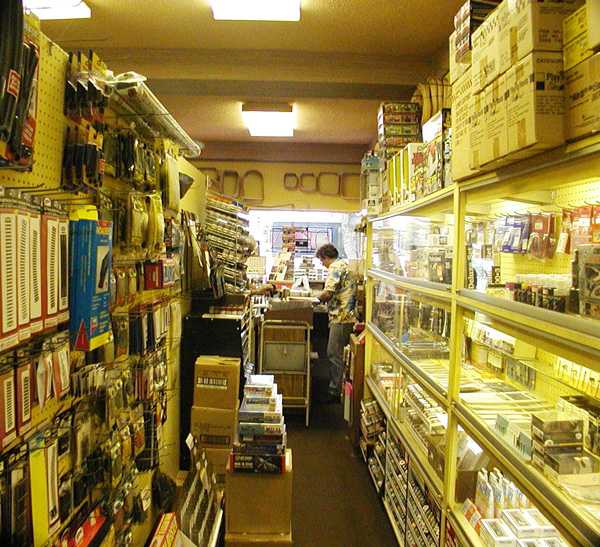 Trains on the left, tools on the right.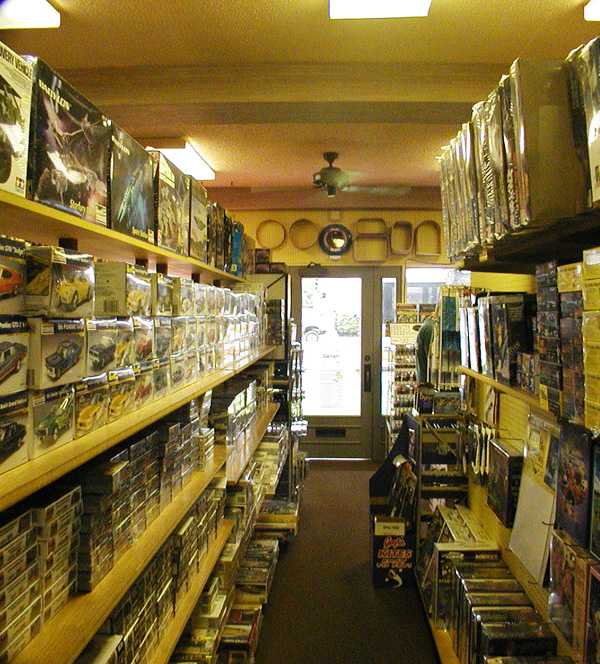 Cars and Armor on the left, Science Fiction on the right.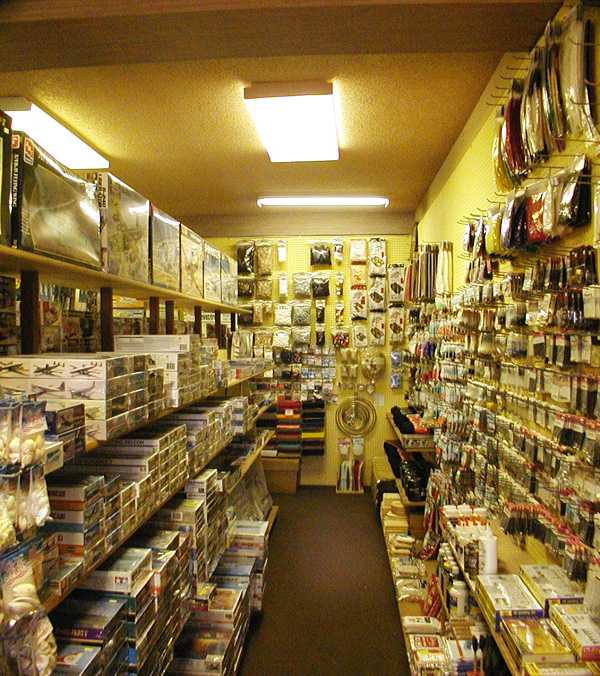 Aircraft models on the left and craft items on the left and the back wall.