Hobby Shops in Strange Places XVIII:
Hobby Shop Kansuke
Text by Neal Izumi, photos by VEB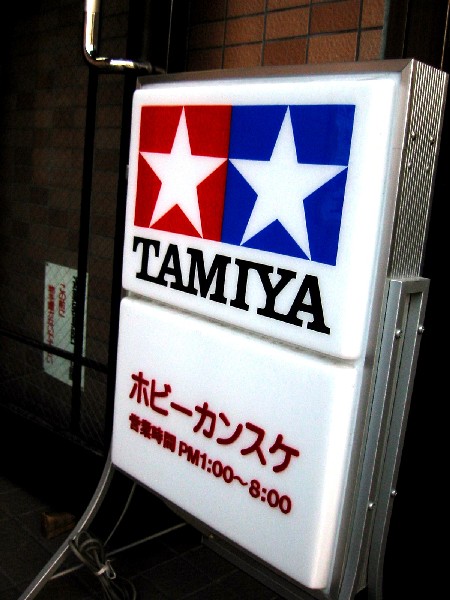 Location: Minesuark Bldg., 2F; 3-1-25 Daikoku, Naniwa-ku, Osaka
Ph: 06-6646-0520; Fax: 06-6646-0521
Open: Wed, Thu, Sat, Sun 13:00~20:00
Description: Kansuke is an out of production kit specialist store. They have a lot of kits from all genres which havenít been seen for decades. Prices vary depending upon rarity of the kit. Expect collector prices for the really old stuff, 20% off for the current stuff. Some old kits sell for original retail. One nice thing about this shop is that the owners actually inspect the kits prior to sale. The customer is also given the opportunity to look over all aspects of a prospective purchase before buying.
Pros: If you are looking for that first kit you ever built, Kansuke might be the place to find it. Enough airplane models to make a car modeler gag. Enough car models to make an airplane modeler hurl. Sci-fi modelers can avoid the exchange of projectile vomiting by staying in the corner of the store that is dedicated to their interest.
Cons: A "bad-for-your-wallet" store. The three old cronies who run the shop arenít particularly friendly, but they seem to warm up if you drop a wad of Yen for that coveted collectorís kit. In fact, when the almost the entire IPMS group lined up at the register, it was the first time I have ever seen those old farts smile! Maybe they get a lot of poser customers who just fondle the kits, then go home without making a purchase. Go figure.
Analysis: A good place to find out of production kits.