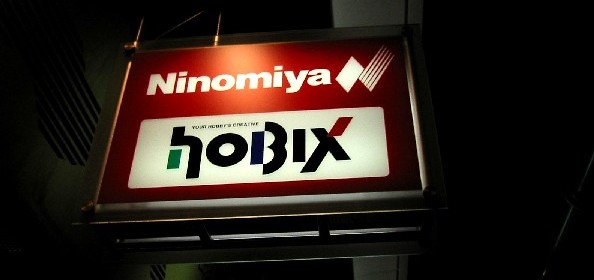 Hobby Shops in Strange Places XIV:
Hobix in Namba Osaka
Text by Neal Izumi, photos by VEB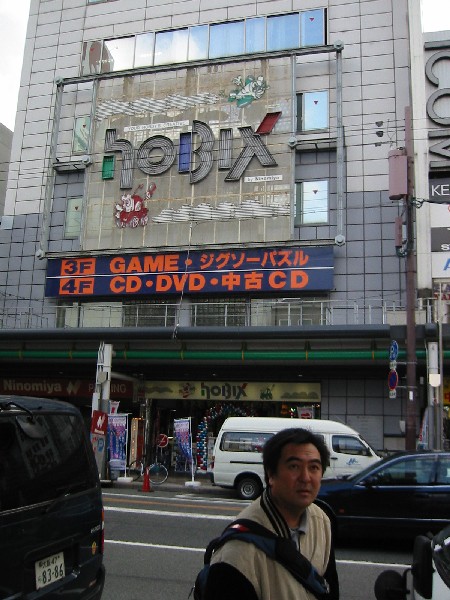 Location: Osaka, Namba (Nihonbashi)
Description: Plastic kits of all genres, railroad, R/C, die cast cars, air soft guns, toys, CDs and DVDs. Four stories of hobby fun! Plastic kits and railroad on the first floor, R/C on the second floor, toys on the third floor, and electronics on the fourth floor. 20% off all merchandise, except for software (CDs and DVDs). A fake, full size Zero fighter is nestled up against the ground floor ceiling. A fairly extensive tool section is located on the ground floor, next to the railroad stuff.
Pros: 20% discount. Fairly good selection of kits. Four stories of fun.
Cons: Limited selection of scale model accessory parts. No exotic kits. Garage kit selection is small and limited to sci-fi.
Analysis: A pretty good "one stop shop" for the hobby / toy / music addict.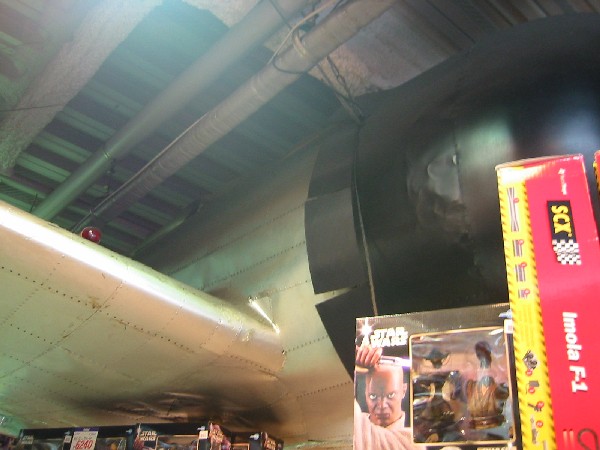 How To get there: First thing you need to do is to get on the JR Osaka Loop Line. This is a train line that goes all the way around the city of Osaka in a loop, hence the name. Get off at Shin-Imamiya Station and transfer to the Nankai Main line going towards Namba. Take the train all the way to the end of the line. Exit the station on the east side; this will put you in Denden Town. If you see a giant Tower Records sign to your left, you are in the right side. The little arrows in the map below show our ingress and egress routes. We could have gone along the major thoroughfares, but where is the fun in that? Besides, this route takes you past three Yellow Submarine shops. These are not necessarily hobby shops, but they are fun too look into.
You will also pass the Volks shop along this route. You can go over the pedestrian overpass to get to Hobix or go down the block a ways and cross the street at the cross walk. The lazy tired bums we were, we took the street level route.